If you love bikes like we do, you are in the right place.
Join our community! Follow our journey to create the  
best damn moto gear
 and motorcycle content!
Get a free Motorcycle Travel Video Series just for signing up!
Who are we and what do we do?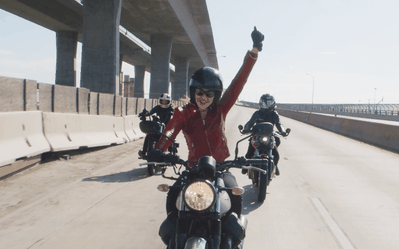 Unique Motorcycle Content 
Here at Tobacco Motorwear we are on a mission to spread the gospel of motorcycling far and wide. We love making videos, like the one you just watched. Other times we might be documenting a long ride, or a particular bike build. If motorcycles are part of your lifestyle, we've got plenty more content for you. Sign up and we'll shoot you another video soon. 
Gear You're Proud to Wear
Tobacco is sort of like Willy Wonka's Chocolate Factory only we design creative, stylish and protective motorcycle gear. Did you know almost everything we design is made in downtown LA, USA. Our gear is CE rated, we are an official licensee of Dupont™ Kevlar® and we use D3O® Armor. But the best part is you will look damn good in Tobacco Jeans and Jackets.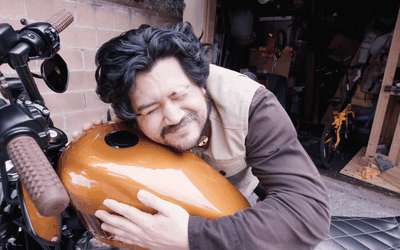 A Moto-Positive Community
Our brand is about uniting riders of all ages, riding styles, bike styles etc. in a community that wants to live life on two wheels and be grinning all the while. Without this community Tobacco wouldn't exist. These riders are guests on our podcast, ride with us in our videos and at events. Real riders from our community even model our clothes on our website! If you would like to join our band of merry misfits, sign up!

SIGN UP NOW! Its like joining a Motorcycle Club, but no patches... and you don't have to fetch anybody a beer.
Check out some of our protective and stylish gear!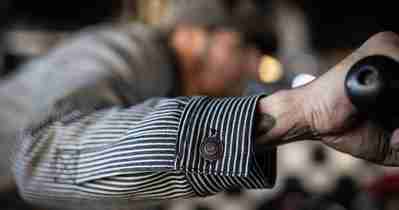 RIDING SHIRTS
Ride safely with our D3O® armored and DuPont™ Kevlar® lined riding shirts, vests, and jackets.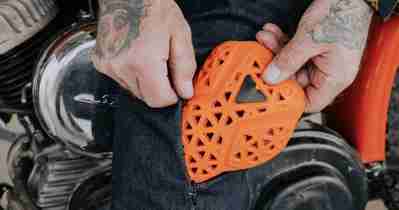 PROTECTIVE JEANS
We carry the best raw denim and washed canvas pants with DuPont™ Kevlar® lining to help protect you while you ride.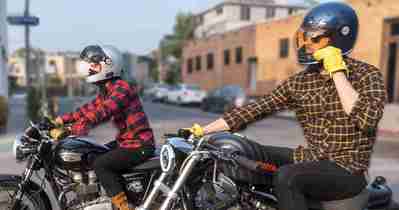 FLANNELS
The best 100% brushed cotton flannels you can swing an axe in. Distinctly Crafted for premium function and tailored style.